Mini-Reunions
October 2009 - Chicago - Post-50th Mini-Reunion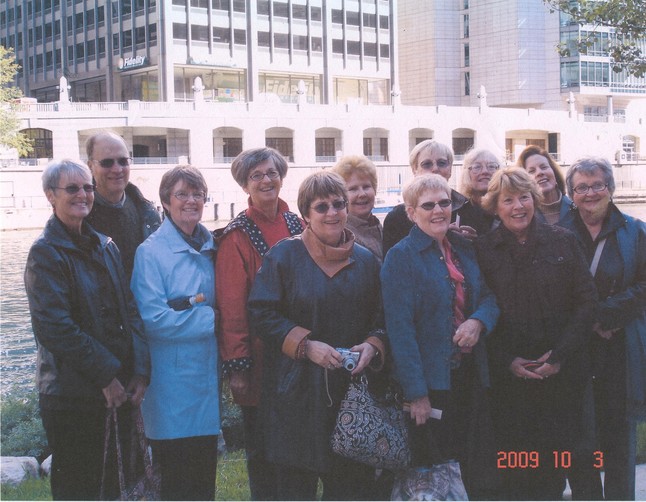 Westside Gal's Lunch - March 2014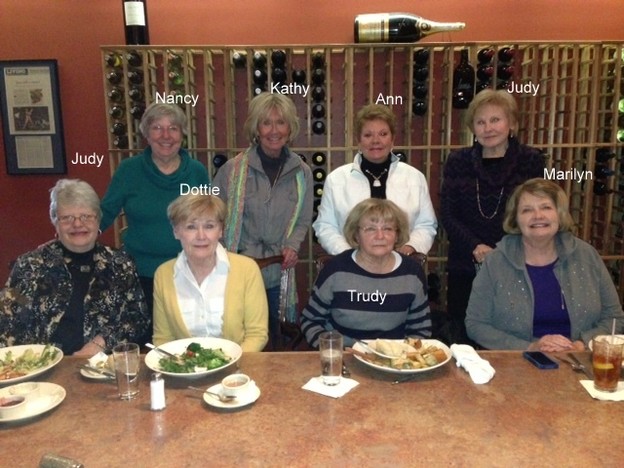 Iowa mini-reunion, 11/04/2015.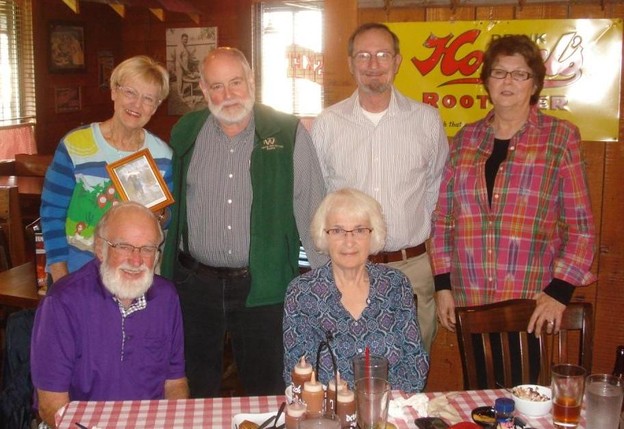 L-R - Rita Fiene Reed (holding a photo of Ruth) and her husband Pete Reed, Doug and Marilyn Miller, and John and Vada Ralph. Cathie Richardson Conley couldn't make it this time, but we'll catch her next time.
Arizona - March 2016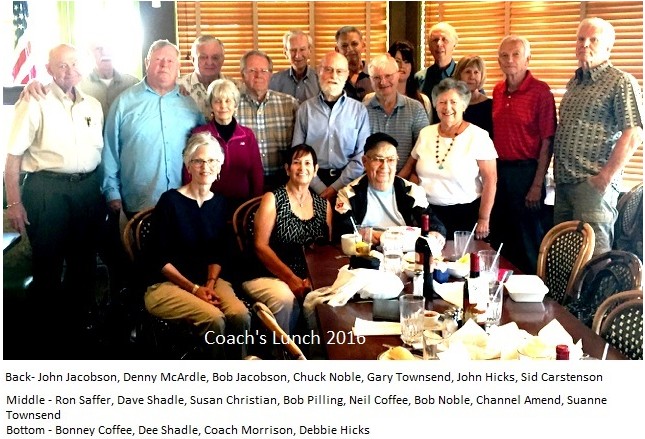 A Wisconsin Westside Women's Vacation 9-26-2016
Lovely ladies, lovely photo!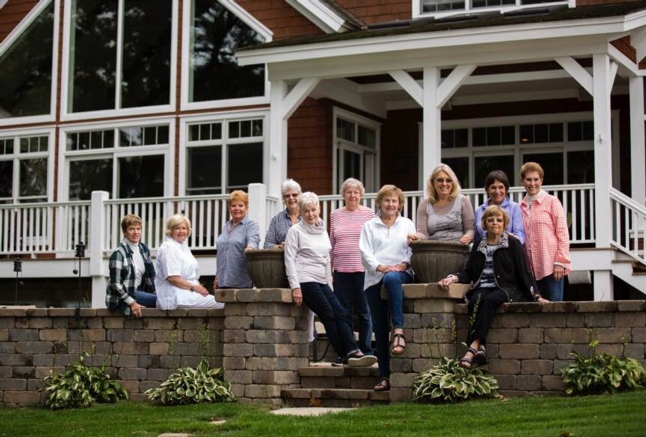 October 2016 - Mini-reunion in Boca Raton
Members of the newly formed 75 Year Club.
Note the "75" on the sweaters.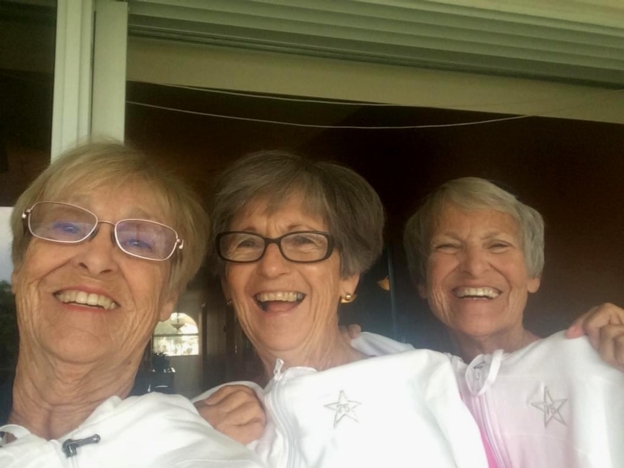 Rita Fiene Reed Susan Sheppard Richardson Ruth Fiene Hanon
Arizona - March 2017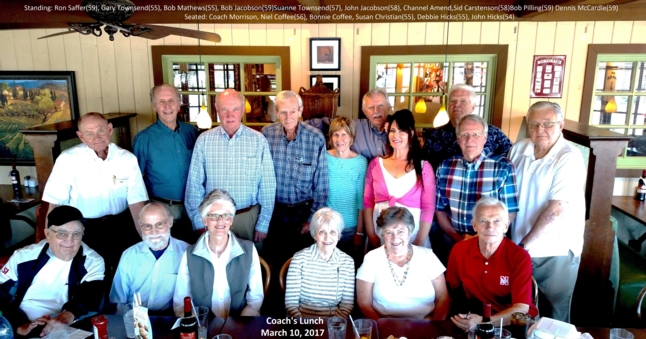 Standing: Ron Saffer(59), Gary Townsend(55), Bob Mathews(55), Bob Jacobson(59),
Suanne Townsend(57), John Jacobson(58), Channel Amend, Sid Carstenson(58),
Bob Pilling(59), Dennis McCardle(59)
Seated: Coach Morrison, Niel Coffee(56), Bonnie Coffee, Susan Christian(55), Debbie Hicks(55), John Hicks(54)