In Memory
Robert Jacobson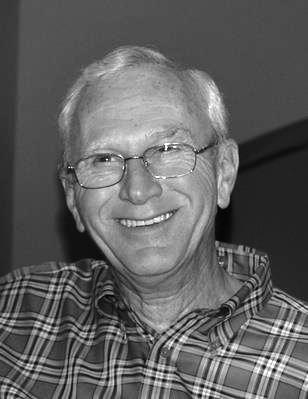 Robert "Bob" M. Jacobson
February 23, 1941 - August 10, 2018
Robert Michael Jacobson of Queen Creek, Arizona, loving father, grandfather, brother and friend passed away on August 10th. Bob is survived by his six children, eighteen grandchildren, four great grandchildren and his brother John R. Jacobson of Scottsdale, AZ. Son of John "Jack" and Helen Jacobson, Bob was born in Omaha, Nebraska on February 23, 1941. He is preceded in death by his wife Kathryn H. Jacobson, and his sisters Diane Jensen and Shirley Gibbons. He attended West Side High School (Class of 1959).
Bob will be greatly missed by his family and many friends, his children and their spouses: Beth Scarano and John Otto; Jennifer and Jim Atkinson; Rob and Sili Jacobson; John Jacobson; Jim and Maria Jacobson; and Tina and Greg Walton; his grandchildren: Ryann and Andy Snedeker, Andrew and Zachary Scarano; McKenna and Garrett Otto; Christopher, Lauren and Claire Atkinson; McKenna and Maren Jacobson; Molly and Shane Jacobson; Will and Ana Jacobson; Kathryn Frazee, Dylan Jacobson-Walton, Izaak and Benjamin Walton, and his great grandchildren Charles and Bennett Snedeker; and Penelope and Lula Walton. Bob enjoyed a successful career in commercial and mortgage banking and as an entrepreneur. Bob leaves behind an enduring legacy of love, kindness, and generosity.
Memorial donations may be made to either of the following:
Keogh Health Connection, in Honor Robert M. Jacobson, Attn: Barbara Ralston, 3620 N 4th Ave #200 Phoenix AZ 85013 www.keoghhealth.org
Arizona Children's Association, in Honor of Robert M. Jacobson, Attn: Donor Relations, 3636 N. Central Ave., Suite 200 Phoenix, AZ 85012 www.arizonaschildren.org
Memorial Service will be held at 11 am on Saturday, August 25th at Messinger Mortuary, 7601 E Indian School Rd., Scottsdale, AZ 85251 with a gathering to follow. A Celebration of Life and Internment will also be held in Omaha, Nebraska on September 29, 2018.
Published in The Arizona Republic from Aug. 15 to Aug. 19, 2018